Presys Instruments PCON-Y18-LP Automatische Drukkalibrator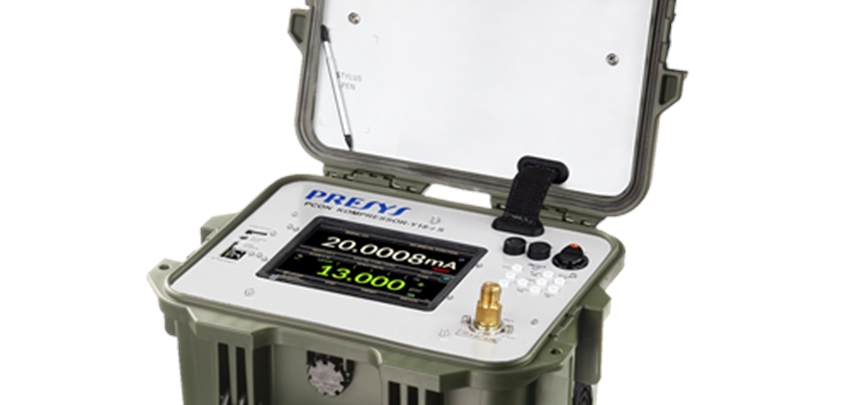 De Presys PCON-Y18 LP is een complete oplossing voor het het snel en nauwkeurig kalibreren van lage en ultralage drukinstrumenten waaronder clean room transmitters, lagedrukverschilzenders, drukverschilmanometers enz. De PCON-Y18 LP is een volledig automatische documenterende drukkalibrator die zelf de benodigde stabiele druk genereerd. Leverbaar vanaf 100 Pa tot 350 hPa voorzien van 1 of 2 interne druksensoren. Kalibratierapporten kunnen direct vanuit de kalibrator worden gegenereerd zonder dat hiervoor een computer of extra software nodig is. De opgeslagen data is sabotage bestendig in overeenstemming met 21 CFR Part 11.
5.7" Touch Screen Color Display. Dual Core 1 GHz processor and Flash memory of 16 GB.
Ethernet, Wi-Fi via USB/Ethernet router adapter, Serial USB with SCPI protocol.
Easy Labview interface with the WebApi Commands
Integrated WebServer, client-server technology to pick-up tasks on remote server.
Host/Device USB port.
HART® Communication standard.
Pressure switch automatic testing.
Input Current: -1 to 24.5 mA, ± 0.01% FS.
Transmitter Power Supply: 24 Vdc regulated.
Leak test.
Temperature compensated accuracy from 0°C to 50°C.
User selectable pressure unit: Pa, hPa, kPa, MPa, bar, mbar, psi, mmHg@0°C,cmHg@0°C, mHg@0°C, inHg@0°C, inH₂O@4°C, mmH₂O@4°C, cmH₂O@4°C, mH₂O@4°C, mmH₂O@20°C, cmH₂O@20°C, mH₂O@20°C, kg/m², kg/cm², mtorr, torr, atm, lb/ft².
Control speed: 10 s (for 10 % FS pressure increase in a 50 ml test volume).
Integrated electric pump for positive and negative pressure generation.