Presys Instruments PCON-Y17-RM Pressure Controller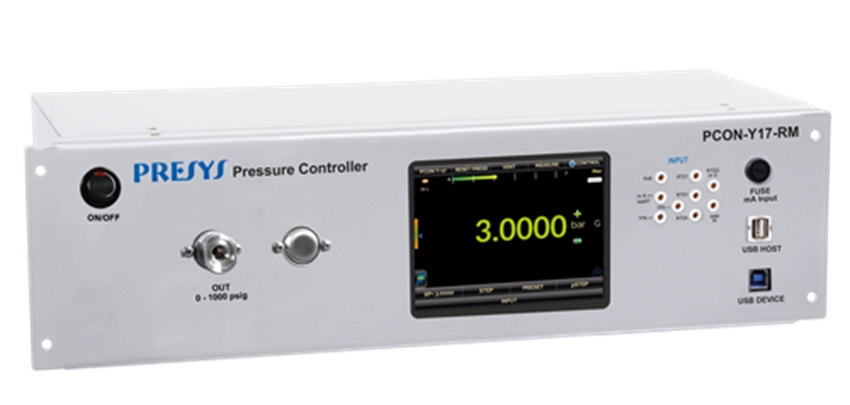 The Pressure Controller PCON-Y17 is a calibrator designed for the automated pressure control of a wide selection of ranges up to 3000 psi (pneumatic) found in instrumentation applications. Its constructive features aggregate quality and efficiency to the calibrator, making it the most suitable choice for laboratory or workshop applications.
PCON-Y17 offers up to three extra inputs for pressure reading.
Easy Labview interface with the WebApi Commands
The calibrator allows the measurement of mA, mV, Volts, Ohms and RTD signals.
Enables complete configuration of HART® devices. Compatible with DD configuration files registered in FieldComm Group.
The calibrator features full documenting capabilities. It stores its own calibration certificate and enables the creation of automatic calibration procedures.
Automatic calibrations are also possible by communication with the ISOPLAN® Calibration Management Software. In this way, the calibrator and computer share measurement data for a more efficient handling of information, such as report and certificate issue, and work order management.
A highly visible touchscreen display allows easy configuration and operation.
e-Connected: Ethernet, Wi-Fi, Pen-drive, Hart, Modbus and USB Host/Device.
Download Presys PCON-Y17 datasheet